Application Note: WL-MIO-AN-20000
---
WL-MIO Hardware Introduction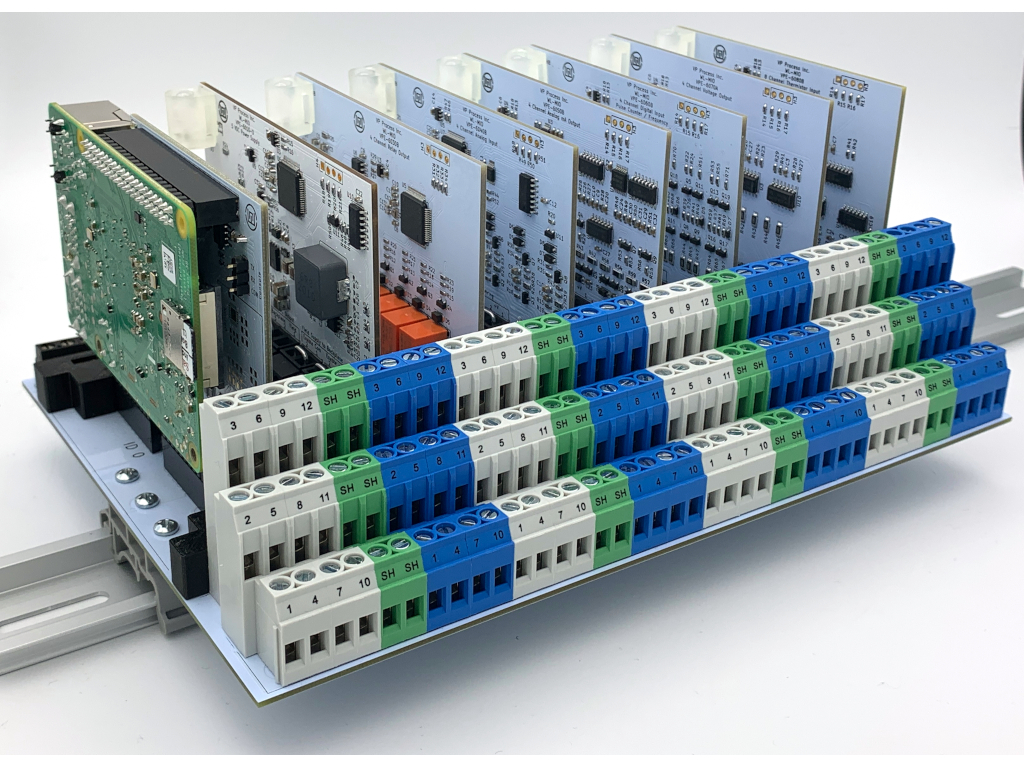 This application note describes the hardware used in the WL-MIO system.
Please refer to the other Appplication Notes under the "Applications" menu for more specific details on the hardware and available software.
---
The VPE-6000 Backplane
The backplane is the heart of the WL-MIO system. There are no active parts, only the terminal blocks, the I/O module sockets complete with card guides, and the backplane ID jumpers. The backplane wiring is divided into two sections:

The Field Wiring side - each module has 12 I/O terminal blocks and 3 Shield terminal blocks
The Bus Power and CAN bus communication side
Typical WL-MIO System Field Wiring Diagram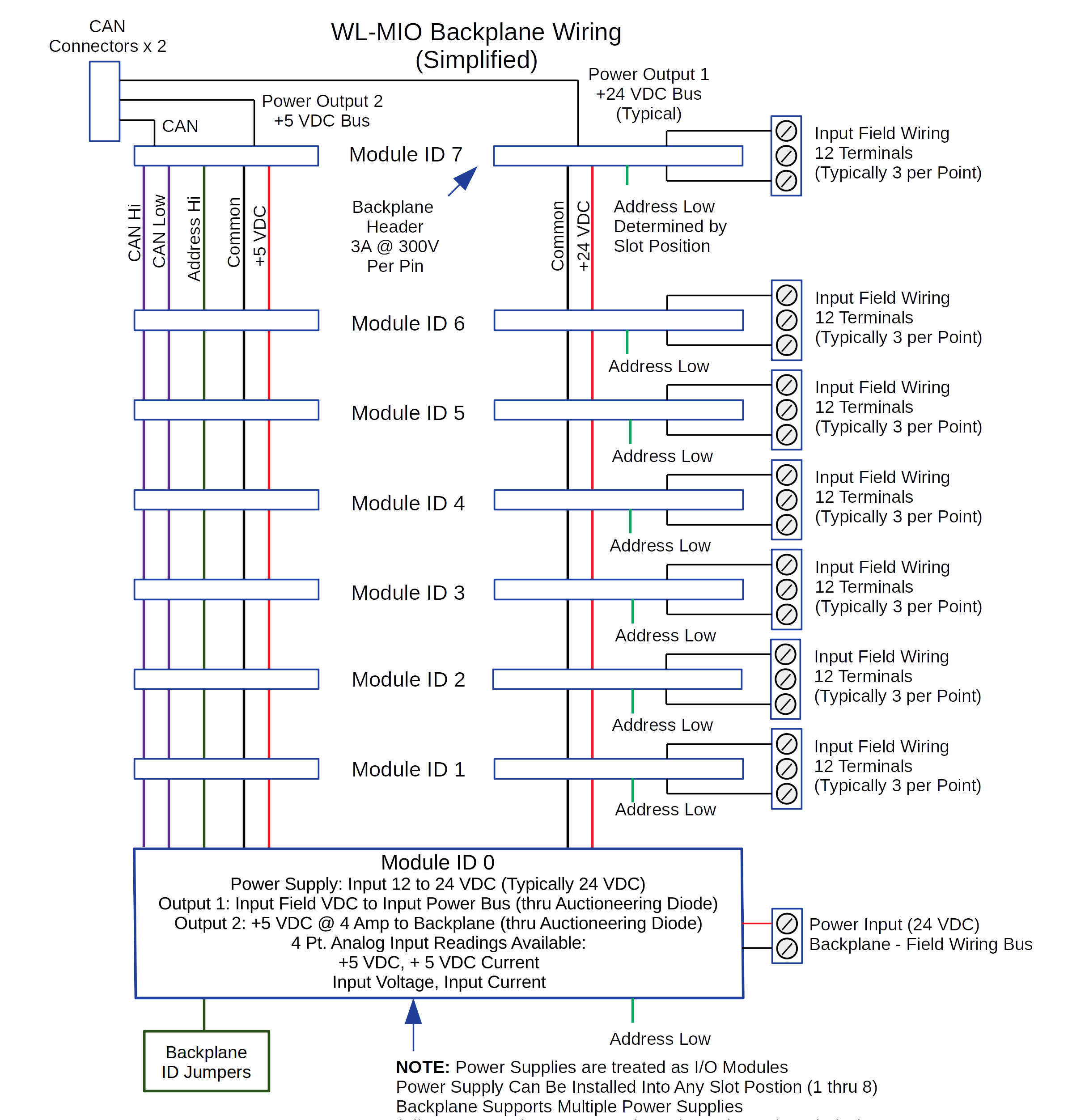 Every signal on the backplane headers is doubled for redundancy.
View and download the VPE-6000 schematic.
Please refer to the individual module specifications for more details
Back to Top
---
The WL-MIO I/O Modules
Each WL-MIO module has exactly the same footprint and wiring connections. The VPE-6020 REaspberry Pi carrier module has a slightly different geometry to accomodate the RPi, however the I/O connections pins are the same as the other modules.

Here is a typical block diagram of a module (4 Channel Analog Input Module SDAFE (mA and VDC), 15 Bit)
Every WL-MIO module has the same design:
12 I/O field wiring termination points
An ARM processor
Isolated (1 kV) CAN bus driver
Isolated (1 kV) 5 VDC to DC Converter
Backplane ID Logic
Field Voltage can be either local or jumpered in from the main input field voltage
Please refer to the individual module specifications for more details
Back to Top